The use of robots in manufacturing applications has revolutionized industrial processes by eliminating the risks human workers faced from dangerous activities such as spot welding and mining.
Industrial robots are more efficient and cost-effective than people are, and therefore, provide products of more consistent quality and with greater throughput.
For a long time since their inception in 1959, industrial robots were only used to perform high-risk tasks, but eventually, they began to be used for repetitive tasks as well. Here are some applications that industrial robots are commonly used for.
Arc welding
An arc welding process typically involves two pieces of metal being joined together by using electricity to heat the pieces to a high enough temperature for them to fuse.
While arc welding and robotic welding are not the same, the terms are sometimes used synonymously in the manufacturing industry. This is because robots are used for most arc welding procedures nowadays in the majority of high-production industries, such as the automotive industry.
In 2005, it was found that over half of nearly 120,000 industrial robots in North America were used for arc welding purposes. The popularity of robots in arc welding procedures is due to their accuracy, and the process repeatability they allow for.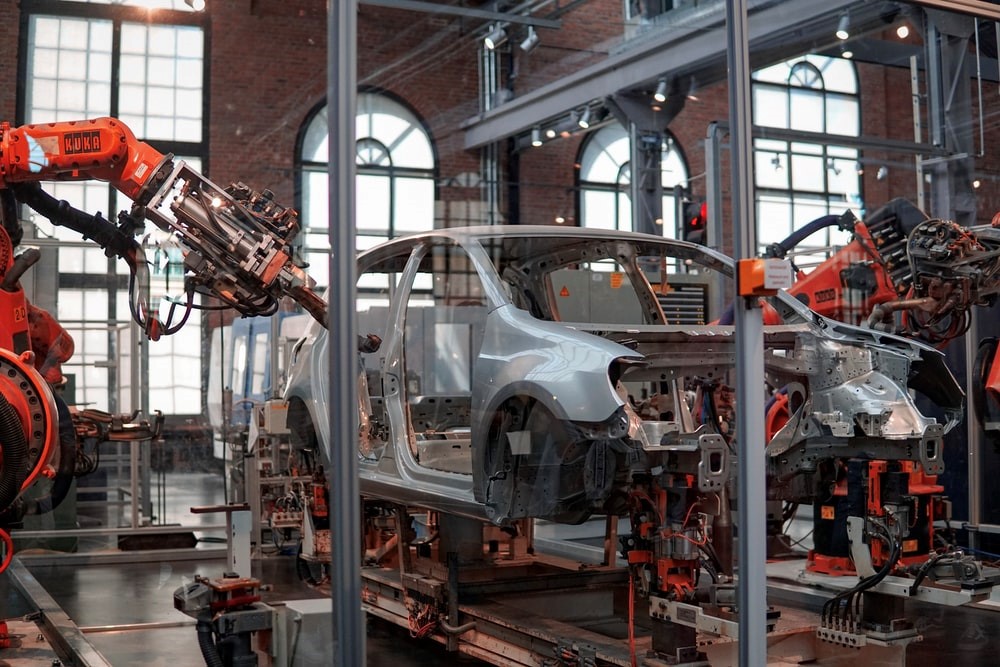 Spot welding
Spot welding is used to weld sheets of metal together using large currents. It's an electrical resistance welding procedure that's used almost universally in automobile manufacturing industries to fuse metal sheets together to make a car, along with many other use cases.
Another application of spot welding procedures is in the battery manufacturing industry, where it's used to fuse cells to the battery terminals using thin straps of nickel.
In fact, the first industrial robot was manufactured exclusively for spot welding procedures at a General Motors die-casting plant in New Jersey. Industrial robots are well-suited to spot welding due to their production speed.
These procedures can be a huge risk to employees due to the risks involved in handling such large currents, and the use of industrial robots take those risks away.
Material handling
Material handling jobs are not only dull and tedious for employees, but they also endanger human safety. The automation of such jobs ensures increased production line efficiency and improves product quality by providing a consistent throughput.
Material handling jobs include packing, machine loading, part selection, and palletizing. Automating these jobs can be done affordably through used and refurbished industrial robots, and is one of the easiest ways to make your production line more safe and efficient.
At UsedRobotsTrade, we offer industrial robot mechanical parts as well as new and used industrial robots for sale. Our robot parts for sale are manufactured by brand-name companies like Fanuc, KUKA, and Motoman.
You can reach us at +34 600 987 748 or contact us through our website today to learn more about our services!