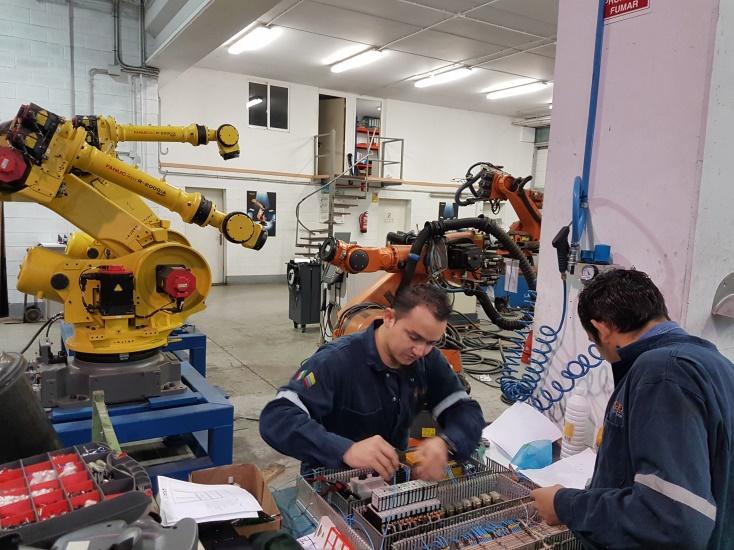 In today's industry, there are more than 2 million industrial robots being used. Processes are required to be faster and more powerful especially when integrating industrial robots.
Most industrial robots in factories work under security fences in order to perform repetitive tasks.
The startup Veo Robotics Inc. Based in Waltham, Massachusetts, understands the concept. This company developed sensor technology that will allow industrial robots to operate safely alongside humans. Veo's proprietary technology employs "lidar sensors" to generate real-time maps of industrial work environments, allowing robots to slow down or come to a complete stop when human workers get too close.
The invention can be used for robots to present parts to human personnel for loading and unloading parts, accessories, and for palletizing.
Incorporating force sensors into the limbs of cars is one method of preventing them from going over barriers, but the very equipment that keeps robots safe often renders them vulnerable.
The system that Veo Robotics introduced is a Veo FreeMove® security system, a state-of-the-art protection device for human-robot communication in commercial work cells. The device tracks work cells in 3D and employs dynamic speed and separation monitoring as specified by ISO 10218-2: 2011 and ISO / TS 15066: 2016, enabling healthy human-robot contact.
Its operations are as follows:
Computer vision allows robots to deal with more complex structures without losing their ability.

Reduces the expense and difficulty of building and combining human-robot collaboration work cells.

Increases efficiency by reducing downtime and optimizing the use of humans and robots.

Increases protection by tracking the entire work cell in 3D, which means the robot works safely in any situation.

This type of force sensor allows a more productive and flexible work performance.

Veo Robotics works in collaboration with the world's largest robot manufacturers Fanuc Corp,Yaskawa Electric Corp. and Kuka AG.
Before investing in industrial robots, its crucial to understand how they will affect your business operations. Finding the right industrial robots will take your productivity levels to new heights.
You can trust UsedRobotsTrade for premium quality industrial robot spare parts. They have robots on sale from brands like Kuka, Abb, Fanuc and Motoman. You can also buy refurbished robots and robotic welding systems from them. Get in touch with them today for more information.