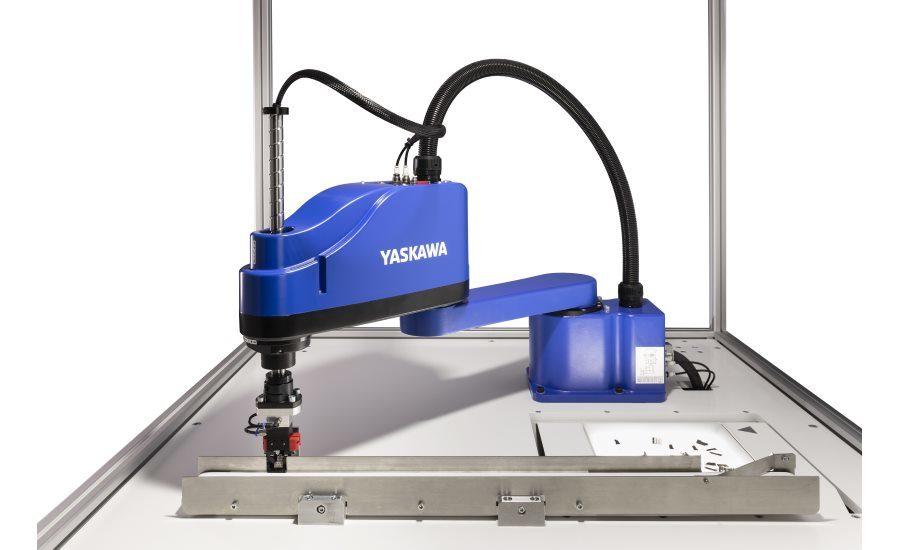 SCARA industrial robots are really in high demand right now. Many robot options are deployed on existing lines to achieve the flexibility to meet the challenges of today's demand.
SCARA robotics has a comfortable working environment. It also provides easy-to-configure software; robots can be recycled when one line finishes producing one component and the other starts. Since the equipment is easy to install, there will be no downtime during the deployment process. Most importantly, your system's spending and future return on investment (ROI) are easy to calculate since you already know the actual costs.
4-axis SCARA (Selective Compliance Articulated Robotic Arm) robots are an attractive option that manufacturers worldwide are choosing for a variety of industries, including plastics, hardware, food and beverage, clinical laboratory, medical devices, and manufacturing devices.
According to Allied Market Research, the use of the SCARA robot is projected to nearly double by 2026 due to its ability to enable fast and accurate operation for small component manufacturing activities and the increasing need to handle costly mass production. Reduced operations.
SCARAs, like Yaskawa's SG series robots, have best-in-class operational performance and are ideal for high-precision operations with a repeatability of 0.01mm.
SCARA robots with existing systems quickly combine with existing robot applications, mechanical parts, and other devices to expand existing automated processes. SCARA four-axis robots are suitable for a wide range of uses, including pick and place, assembly, sorting, dispensing, inspection, and more.
SCARA robots, like delta robots, provide fast operation without the need for an overhead structure, making them an attractive option for high-density factory designs and quick on-demand deployments.
Compared to six-axis robot arms, the compact design saves mounting space and has a higher working area to mounting surface ratio.
YASKAWA SCARA models are Fast and efficient a single cable is enough to make the connection, an easy setup is achieved, and repair and spare parts costs are reduced.
Additionally, YASKAWA SCARA robots feature a hollow tool shaft, integrated airlines, consumer I / O wiring, and a hollow tool shaft help facilitate tool integration.
Instinctive manufacturers also express concerns about the supply of floor space. As a result, SCARA robots are operated by small but powerful controllers. These ultra-compact controllers can typically be mounted vertically or horizontally.
SCARA robots achieve production results while requiring limited capital expenditure, creating momentum for various activities in various sectors, improving production, and accelerating ROI.
You can buy used scara robots or other industrial robotic parts online on our website.  We currently have laser welding robot on sale as well.