Milling / Machining Robotic Cell
We can offer a complete turnkey solution for milling projects:
In the cell is included the following:
KUKA KR240 or KR210 with a KRC2ed05 controller, totally refurbished by our expert KUKA technicians
A spindle with automatic tool changer, air or water cooled
Basic set of tools of 5 bits and 5 cones that would allow you to do almost any jobs
A tool holder station with sensors and calibration tool
Complete Sprutcam Robot Licence (www.sprutcam.com)
Installation, basic training for KUKA robot operator, introduction to Sprutcam training
Extra :
The outcome is a cell that it would be easy to use, with best quality components and with reasonable price.
This same system can be used, with small changes, as a CNC plasma cutting machine (2D or 3D) with an incredible big area of work.
Today you can enter into the robotic world with the minimum investment.
The system it is now offered at the special price : 49,800€ for Foam and Wood or 64,500€ for Marble
Robotic milling is the process of cutting material from a mold to sculpt a specific or complex shape using any material from plastic, metal, foam, wood to alloys. Milling robots can make the exact cuts and the precise movements necessary to produce the highest quality parts. Generally this process is based on two stages where the first consists of the rapid and cost-effective way of eliminating material giving way to the second stage that is the finish of the structure based on dimensions, degree of surfaces that determine furrows in detail, profiles, openings and even three-dimensional surface contours.
Automated robot machining systems can be flexible and versatile tools designed to address the removal of specific material. Milling robots generally perform a routine following PTP movements (point to point) or a linear or curved group in 3d programming this process only once throughout the life cycle providing a large workspace; This robotic solution is one of the most profitable and considerably more flexible. The robot milling work cells are designed to have multi-part accessories.
Usedrobotstrade can help you choose the right machining robot, new or used, from leading brands such as FANUC, ABB, Motoman and KUKA. All our reconditioned milling robots are subjected to rigorous processes and review tests by specialized technicians in robotics that guarantee the maximum quality and reliability of our products. The milling system includes a robotic milling package from Usedrobotstrade. Our highly qualified technical and sales department can advise you on the solution that best suits your production system with a minimum investment.
---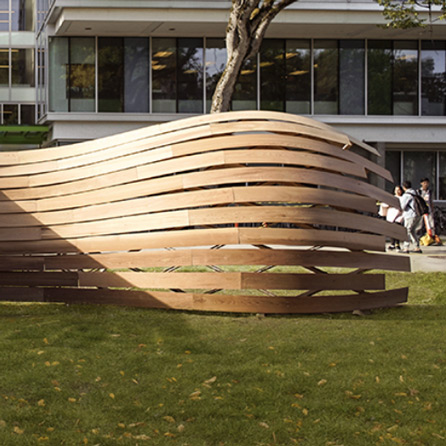 Architecture
Through a simple interface the robotic arm can shape any wooden surface creating a perfect work of architecture.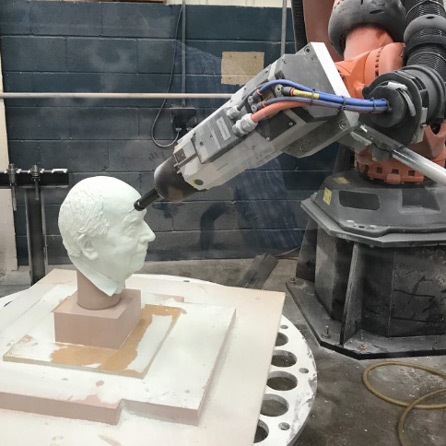 Art
The robotic milling system allows recreating sculptures with maximum detail and precision in their finishes.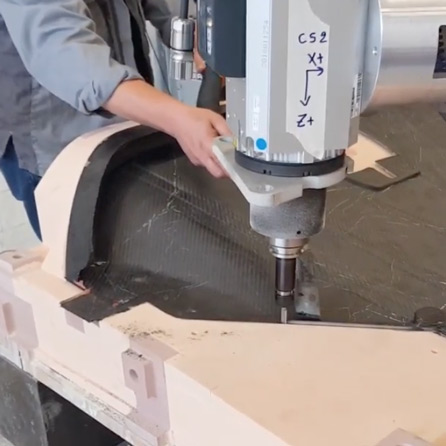 Carbon fiber trimming
With a robotic system perform the carbon fiber trimming process provides a low level noise and less maintenance periods.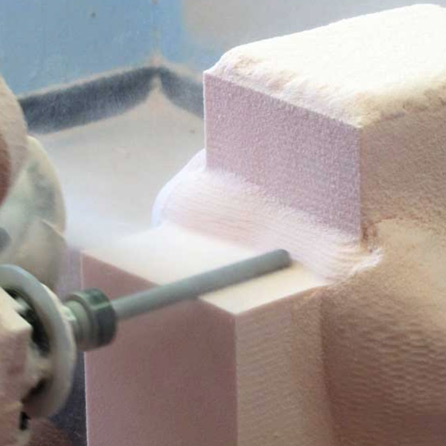 Foam sculpting
Great programming ability so you can use a variety of tools that shape any material providing profitability in the elimination of it.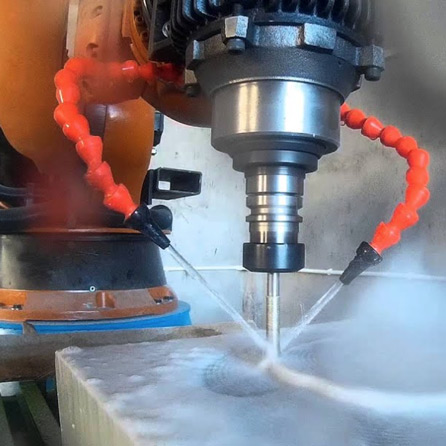 Marble machining
The marble cut is optimized thanks to the use of robotic systems that offer a tool with greater versatility making the cut with maximum quality and reducing time and effort.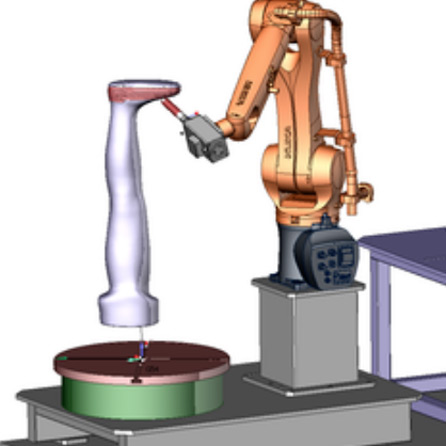 Medical
The automation in the medical industry is used diversity of materials such as aluminum, titanium, stainless steel etc ... in this application, the speed and advanced technology offered by the milling and turning system is prime.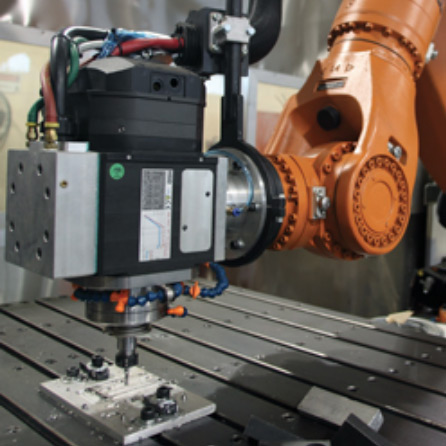 Metal milling
The metal milling with industrial robots makes it possible to elaborate large-volume complex parts of small dimensions with high quality and precision.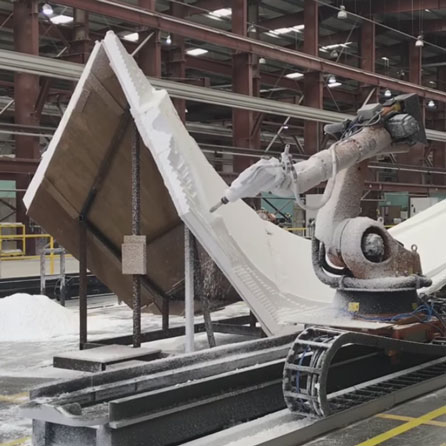 Nautical/Boat milling
Nautical machining is a challenging task but include industrial robots has become a cost-effective manufacturing solution since through a simulation program can analyze and design the process to be performed with large-scale dimensions.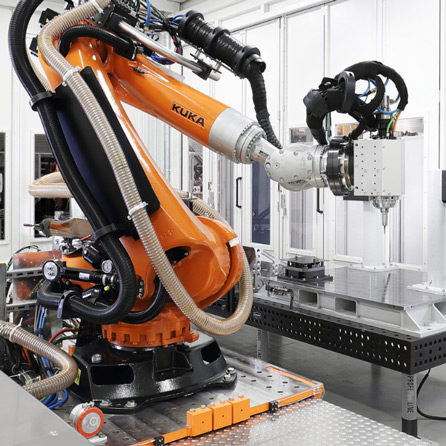 Plastic trimming
This process is the simplest since plastic is an easy material to mold, it uses a low power when machining, it can manufacture parts with low volume with faster and very cheap deliveries.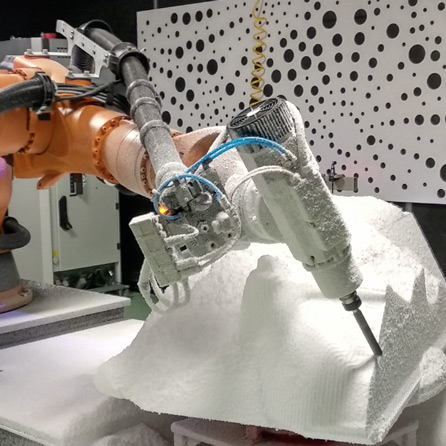 Polystyrene
An articulated industrial robot brings to this application flexibility in movement, with a trajectory control system for a more precise cut.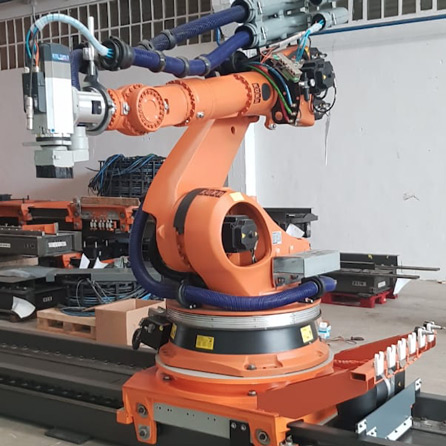 Robot on linear track
Industrial robot on linear track provides greater precision, high speed, self-aligning capability, stiffness and increased performance.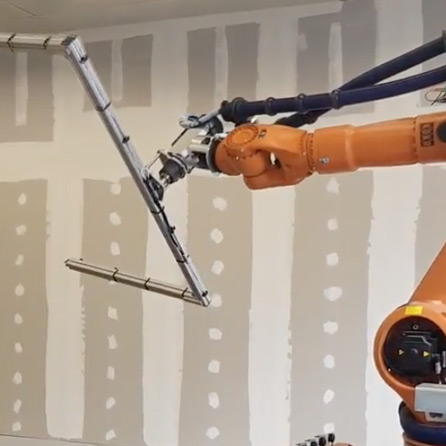 Robotic hot wire cutting
You can perform 2D and 3D modeling on any manageable material with a robotic milling cell, allowing hot wire cutting to provide a perfect and fast finish by polishing.