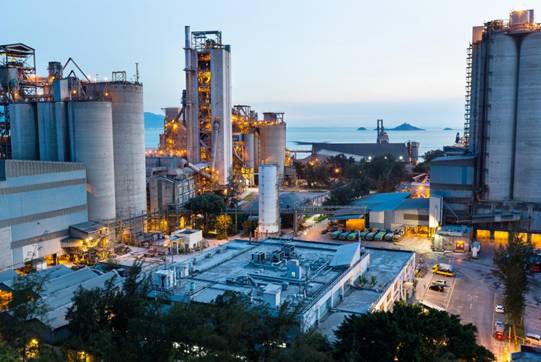 Collaborative robots ushered in a new idea of ​​robotics, where the primary purpose is to work alongside humans in the same space without compromising security. However, at the moment,  safety protocols must be drafted and complied with to guarantee the safety of the operator.
Innovations in technological solutions continue every day, and we have several developments that make it easier for us to carry out industrial processes.
For example, Mitsubishi Electric Corporation has a new member in its wide range of robotic solutions—a collaborative robot that is supported by the international standards for safety and robotics ISO 10218-1 and ISO / TS15066. It is called the Mitsubishi Electric Collaborative Robot-ASSISTA.
THE MELFA ASSISTA's6-axis RV-5AS-D offers positioning accuracies as low as ± 0.02mm (0.007in), a reach of 900mm (35.43in), and a payload of 5kg (11.02lbs). Its system is based on Windows, called RT Visual, to program its movements. The software allows users with little knowledge to drag and drop icons to pinpoint arm movements and simulate 3D operations before the robot executes them.
MELFA ASSISTA is applicable in assembly processes that require subtle, repetitive pick & place operations executed with precision. It reacts to rapid changes in the production environment due to its flexibility. In addition to this, work is improved in assembly tasks in the automotive and packaging sector.
This new Mitsubishi design is distinguished by:
1) An intuitive engineering software, RT VisualBox, for quick and easy system implementation. Rapid program development and design time help reduce system TCO. This was created by Mitsubishi Electric and allows for the creation of operational sequences in an intuitive way by relating block diagrams in a chain of events. The robot's end tool and cameras can be connected with other devices, as well.
2) A control panel and a programming interface that features a simple design with a minimum number of buttons for simplicity, allowing even inexperienced users to configure the system quickly and easily. Through the movements of the cobot (Collaborative Robot), the dedicated control panel on the arm can be instructed and cataloged, eliminating typical learning consoles.
3) It has a six-color LED ring that surrounds the robot's forearm to indicate the robot's status. Each color determines a different operating mode, alarms, or faults.
4) The robot has an operating keyboard on the arm to start and stop the robot, reset errors or teach it tasks. No programming knob is required.
Customers will benefit from MELFA ASSISTA by achieving more efficient production performance, minimizing the total cost of ownership (TCO) of robotic manufacturing systems while complying with current security measures.
If you're looking for new or used industrial robots from Mitsubishi, consider Used Robots Trade. The company has garnered a stellar reputation in the sales and refurbishment of used and new robots at cost-effective rates. They deal with a wide range of MITSUBISHI robots and other robots from other top manufacturers. They offer an extended warranty of 6 months on all their industrial robots.
Connect with them for information and queries.