With the emergence and advancement of technology, job insecurity has become crucial. Many workers fear that their jobs will eventually be replaced by artificially intelligent alternatives.
With online job searching platforms posting more openings for technicians and those experts in the field of computers than those in other fields, individuals fear becoming unemployed.
But the question that needs to be asked is, "Are robots really a threat to job security?"
The Perks of Artificial Intelligence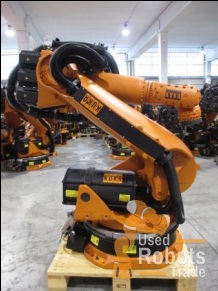 Since industrialization, people have always been fascinated by machines. From automatic vacuum cleaning to cars transforming into gigantic robots in sci-fi films and TV series, robots have become popular not only in science fiction but for industrial uses as well.
Companies such as Kawasaki, Kuka and Motoman are examples of manufacturers of robots for industrial applications.
Using artificial intelligence to reduce workload in industries has been taking the world by storm. This has lead to specialization of jobs and individuals who are certified and experienced in the field are selected to perform these tasks.
There is a misconception that with the advancement in technology and development of robotics, workers in industries are being made redundant. However, this is false.
With the emergence of industrial robots, job responsibilities have become much easier. Furthermore, with advanced technology we can:
Decrease Workload and Specialize: It is common for workers to be assigned tasks that are taxing on their physical health. By using robots, businesses can divide tasks and relieve workers of their worries.
Save Time: Before specialization and modern-day technology, it would take several days for businesses to prepare products and services. For example, furniture companies had one person chop the wood, carve the table and trim it. After the design was completed, it would be polished. This process took several days. Specialization helped divide the process but the use of machinery—specifically robots—reduced the burden of responsibility.
Continue Daily Operations without interference: If an employee falls sick, preprogrammed robots can continue working even in their absence. Any other employee who knows how to operate the robot can take over. This allows daily operations to continue without any interruptions.
Furthermore, colleges are now providing courses for students who wish to study robotics. Institutes also provide training and certification. Advancing technology is bringing a revolution in the way services and products are catered. Industries are using robots for quick, effective and productive solutions.
If you are looking for used robots, take a look at our special offers. We provide cost-effective services to industries and businesses, with brands ranging from Kawasaki, ABB, Motoman, Kuka and many more!