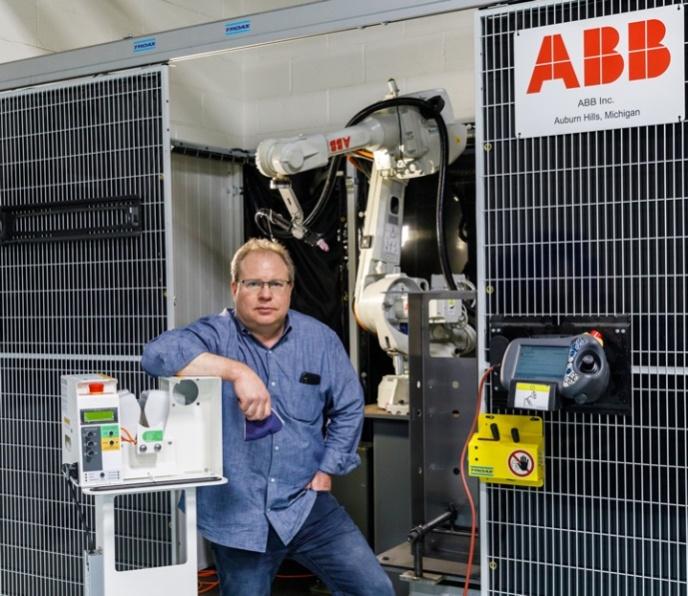 As a result of the problems generated by the covid-19 pandemic in the sectors of medicine and the public in general, the Boyce Technology's company headed by its president Charles Boyce designs the so-called "fan-bridge" Spiro Wave, which is a system of automatic resuscitation and recent innovation in industrial robots market.
Boyce technology, known for manufacturing computers and security systems, has decided to start with production due to the great demand that has been generated for these products due to the pandemic, thus surpassing companies with technological knowledge and more entrepreneurs.
Based on the open-source code of the MIT emergency fan (E-Vent), and in collaboration with Newlab and 10xBeta, two technology companies, the prototype was made in a 24-hour period, the idea was developed, and production began in a short period of three weeks.
Charles Boyce says that when he started the project, he called ABB to collaborate with the Robots, he was sure that since he needed mass production and changes in his factory, he was sure that ABB would be the best ally by having a process of constant reuse of their Rotos and their adaptation in the different areas.
With the continuous and rapid work of ABB, the timely implementation of one of the robots in the soldier part of some elements of the Spiro Wave was achieved, which has generated an increase of 300 units per day to be sent to medical centers in New York with a more critical situation. 
The president adds that he should not have taken the job of any of his employees and that on the contrary, the feeling of witnessing them learning how to program the robots is fantastic, and that he also gets welds that do not look like welds, which is a great improvement to their robot welding systems. The New York City Economic Development Company (NYCEDC) ordered the first 3,000 units; in addition to this, there are plans to expand production of the spiro Wave to all parts of the world with the highest demand for fans.
If you're looking for industrial robots like spiro Wave or already using other robotic welding systems that need replacement or robots spare parts, Used Robots Tradeshave got you covered. 
They sell used and refurbished robots and robot parts and electronics designed by top-of-the-line companies like Motoman, Kawasaki, Abb, and Fanuc. 
Reach out to them today to find out the best deals.