Robots are no longer just a vague concept of the future—they are a part of current reality, and come with highly useful applications in a number of different industries.
Not only do they present numerous benefits and efficient performance, they have also become considerably affordable technology. And if you're investing in a used robot, then the burden of monetary recompense is even lighter!
However, when going about purchasing a used robot, one must navigate carefully.
Here are a few crucial mistakes to avoid in the process!
No Warranty, No Go
It's not a very good idea to buy a used robots system without any form of warranty. Make sure that the supplier you are buying from offers a warranty with the product. No warranty means you should probably move on and look for a different supplier.
Used Robots May Come with Added Baggage
Considering the fact a used robot system may come with its own set of old issues, one intending to purchase it should be made aware of them. A lot of dealers might skim over those details, leaving you to deal with the problem in the aftermath.
However, with a reliable supplier, there is the option of reconditioning used robots as well as the aid of technicians to help you solve any pre-existing issues.
Inexperienced Dealers Not Welcome
When looking for a service that provides used robots, keep an eye out for experienced companies that have been in the business for a while. That will give you the advantage of acquiring a supplier with the considerable expertise needed to provide you with a used robot that meets all your requirements.
Don't Ignore the Spares
The providers you choose should ideally offer a spare parts policy as well. Ask the suppliers about their capability to supply you with the parts you need, along with your used robot, and inquire about parts exchange as well. With a reasonable spare parts policy, they should be able to get you certified spare parts for the robot system.
Are the Suppliers Up to Your Mark?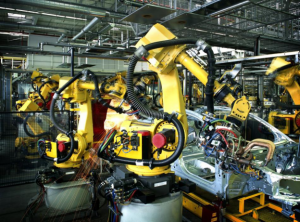 If you're going to do your research, be thorough about it. You know the used robots dealer is experienced, but do they provide all the services you would require. Do they provide the expertise needed and professionals that are suited to handle any technical issues with the product?
If you're interested in investing in used industrial robots for sale, UsedRobotsTrade is a great resource! They provide excellent customer service, continuing the relationship with clients beyond just the sale and purchase of the robot system.
They provide robot refurbishment as well, and have numerous options of used Kawasaki robots, used Fanuc robots, Motoman robots, among many others.