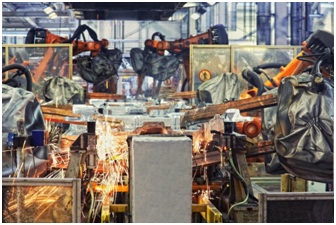 If you are keen on making the robotic switch into your business operations and manufacturing facilities, then refurbished robots sound like just the right investment.
Offering great value at reduced prices, more and more businesses are now thinking of investing in second-hand robots than the heavily-priced brand new ones.
And why not? The used robots are meticulously rebuilt, repaired and improved to enter the industrial market, while offering productivity of the same level as new ones. Refurbished robots are more like old robots that are reborn. They are high on quality, performance, durability and reliability.
This is just what we do at UsedRobotsTrade. Offering our customers with the best mechanical solutions that match their needs, we take pride in supplying used robots and robotic spare parts at highly competitive rates.
Here are some of the unparalleled services you can expect to obtain with us:
Used Robots and Spare Parts
Getting a customized solution for robotics is easy, but expensive. What we do at UsedRobotsTrade is certainly a game changer for the used robotics industry.
We provide wide-ranging industries with second-hand robots that are meticulously tested for quality and then supplied to the market. From startups, to hospitals and workshops, we offer some of the best used robots at market-competitive rates.
Stocking a colossal variety of refurbished robots, we only deal with certified branded robots to ensure quality. Some of the major ones include ABB, KUKA, Fanuc, Motoman, Kawasaki and more. All our robots offer instant customization and performance that stand at par with new robots (with up to 60% cost savings).
Moreover, we stock used as well as new spare parts of some of the leading robotic brands. Check our spare part inventory.
Robot Repair and Optimization
Due to the mechanical nature of robots, their performance tends to slow down over time. They require fine-tuning at regular intervals to keep up its functionality.
At UsedRobotsTrade, we reinstate robots by repairing and replacing parts so that they can perform better. We have some the finest and most experienced technicians at work to guarantee results for our clients.
Moreover, we follow a rigorous recondition process whereby each robot and spare part passes through quality and performance checks. Our services are not limited to cleaning; we also perform oil changes, repainting, and other necessary technical revisions.
Outlined below are some of the sub-services we perform:
Assessment of the belts,
Evaluation of the motor axes,
Counter balance review,
Checking of all the connection points,
Eradication of all the dirt and grease that hinders performance, etc.
Rightly said, a reconditioned robot is a chance to revisit the cost of robots in lesser time. Make a smart move and invest in branded used robots by UsedRobotsTrade. Learn about our latest offer or call us at 0034 600 987 748 for queries.